Concrete side walk, iron fence and stairs installations in Birmingham, Al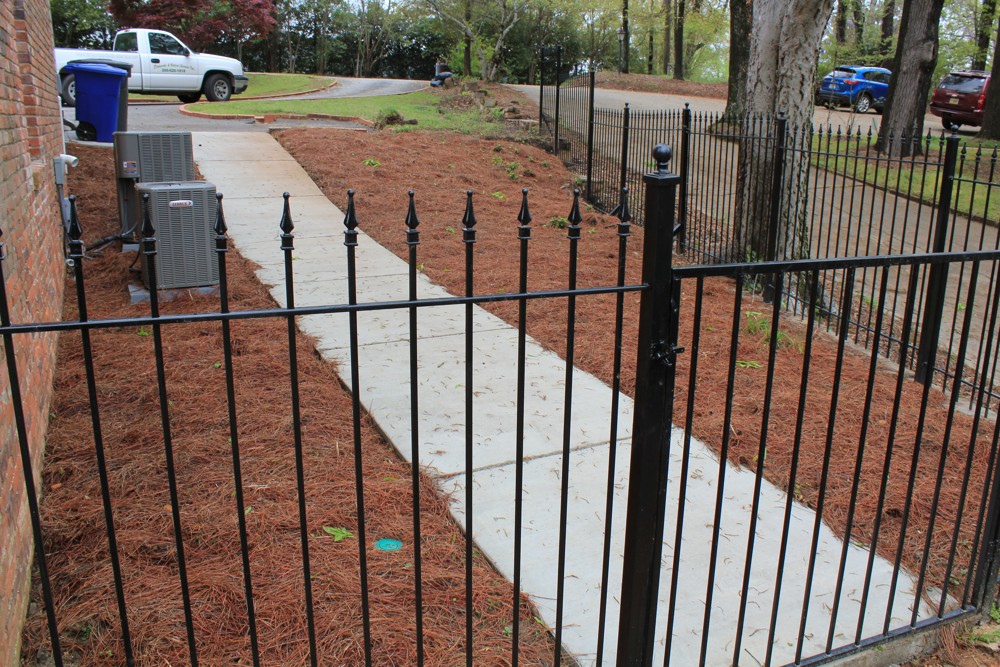 Dirtworks and Bobcat Service did get a chance to landscape customer's backyard in Birmingham, Alabama. We did install concrete sidewalk, fence, gates, stone stairs and much more.
Left side of the house
Installed the concrete sidewalk and pad for garbage cans.
Fence work
Installed the basic wrought iron fence on top of retaining walls on right and left side of the customer's house.
Also, installed the fence from the house to the retaining wall on left and right side of the house.
The iron fence has two gates.
Stair Installation
Replaced x-tie stairs using stone stairs. Installed the wrought iron handrail on one side of the new stairs.
Drainage work
Installed the new 4 inches pipe on right side of the property line and connected to 1 gutter. Extended 2 gutters drains to lower elevation on left side of the property.