Irrigation installation at Loch Haven Park, Hoover, Al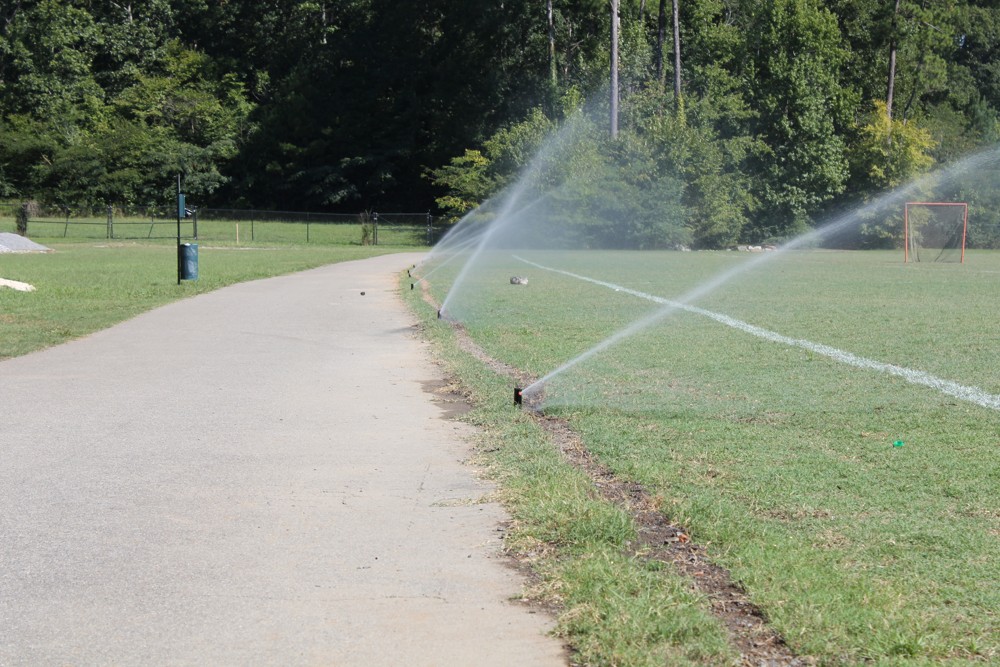 Dirtworks installed the irrigation system at Loch Have Park, Hoover, Alabama. System consits of 8 zones, battery powered electronic timers and 8 electronic valves.
Each valve shall operate 9 to heads running vertically along length of field. System has a one year warranty from the date of installation.