About Dirtworks & Bobcat Service Inc.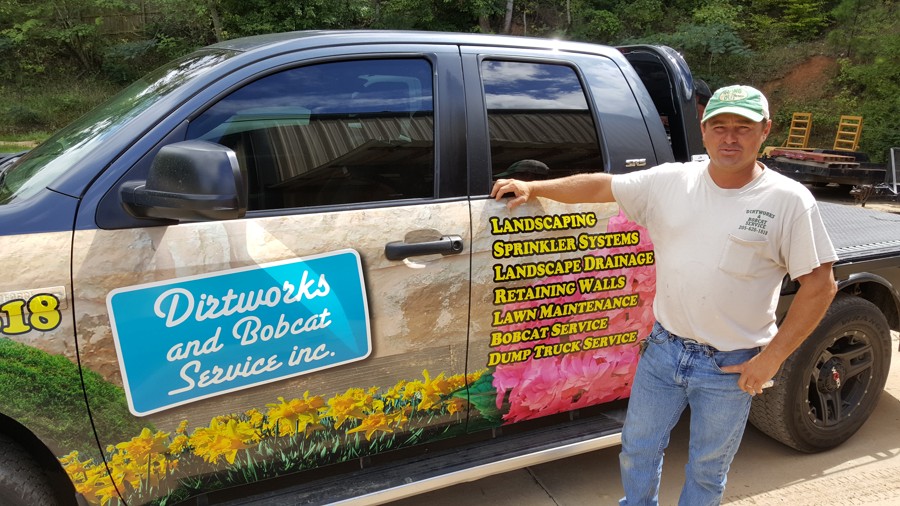 Dirtworks & Bobcat Service was founded about 18 years ago by Heath Trumbly and his family. He began doing Bobcat service for builders and homeowners. Over time business expanded from dirtwork to also cover: landscaping, landscape design, irrigation, irrigation repairs, hardscapes, lawn maintenance and land clearing.
Why would a customer want to deal with 4 or 5 different companies for their landscape ideas? Heath wants to be your source for all of your landscape & outdoor projects.

Heath believes what sets him apart is his attention to detail. Details are usually the small things but make a difference in the overall appearance. Whether is it edging or pulling that stray weed, details make the difference.

Another thing Heath is proud of is his efficiency. He has his own trucks hauling material so that he is not waiting and on someone else's timetable. Efficiency saves him time and the customer money.
Heath loves his job and will make sure you love the work he has done. As he likes to say, "The only problem you will have is keeping your neighbors out of your backyard!"
Get more information, call Heath (205) 620-1818.